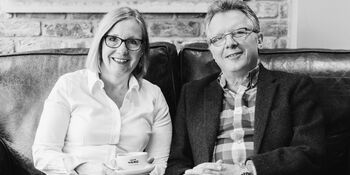 Toucan Together is the brainchild of Mark and Christine Daniel, Directors FamilyLife in the UK. Their story drives their passion to help other couples deepen their relationship and strengthen their family life. It's also the story of how Toucan Together was born.
Mark and Christine's story
When Christine first met Mark she thought he was James Bond! He picked her up on his enormous motorbike for their first date and underneath his leather jacket he wore black tie. They had cocktails followed by dinner ...three years later, April 1985, they were married in a fairy tale wedding.
The romance was short-lived as they had our first major row on their honeymoon. Seven years later Christine says: "we were stuck in a spiral of conflict and close to divorce. We started our relationship both believing we had found our soul mate; but when the inevitable pressures came we didn't know how to handle them." Mark adds: " We both had loads of training to do our jobs, but zero training in marriage."
A period of couples counselling helped the couple to start functioning again. A while later they were invited to attend a Bible-based marriage course. Mark said: "I'd rather go to the dentist! But, we gave it a try and over the course of a few months our relationship was transformed."
Christine says: "I changed from being a bitter, resentful person into someone who was free to love again." Mark: "I found new meaning and purpose for our marriage. We both communicated at a deeper, more honest level, and our sex life flourished!"
The couple's passion to pass on what they had learned led them to join a charity: FamilyLife, part of Agape UK.
Mark: "Our past mess had become our mission to help other couples. In 2015 we had a vision to do something with the potential to reach everyone."
Christine explains: "We pulled together a fantastic team. Funds were raised through three sponsored cycle rides and many generous donors. Then we spent thousands of hours of developing, writing, filming, recording, designing, coding and testing ...Toucan Together was born!"
Relationship problems are normal and yet a taboo. Relationship issues and marriage breakdown are a huge problem in the UK, actually in most of the world.
Mark and Christine understand the pain; "It doesn't have to be that way. We know that many couples can help themselves, once given hope, good tools and the power to change. Our dream is that Toucan Together can reach and transform millions of lives."

Launch of Money Module in Parliament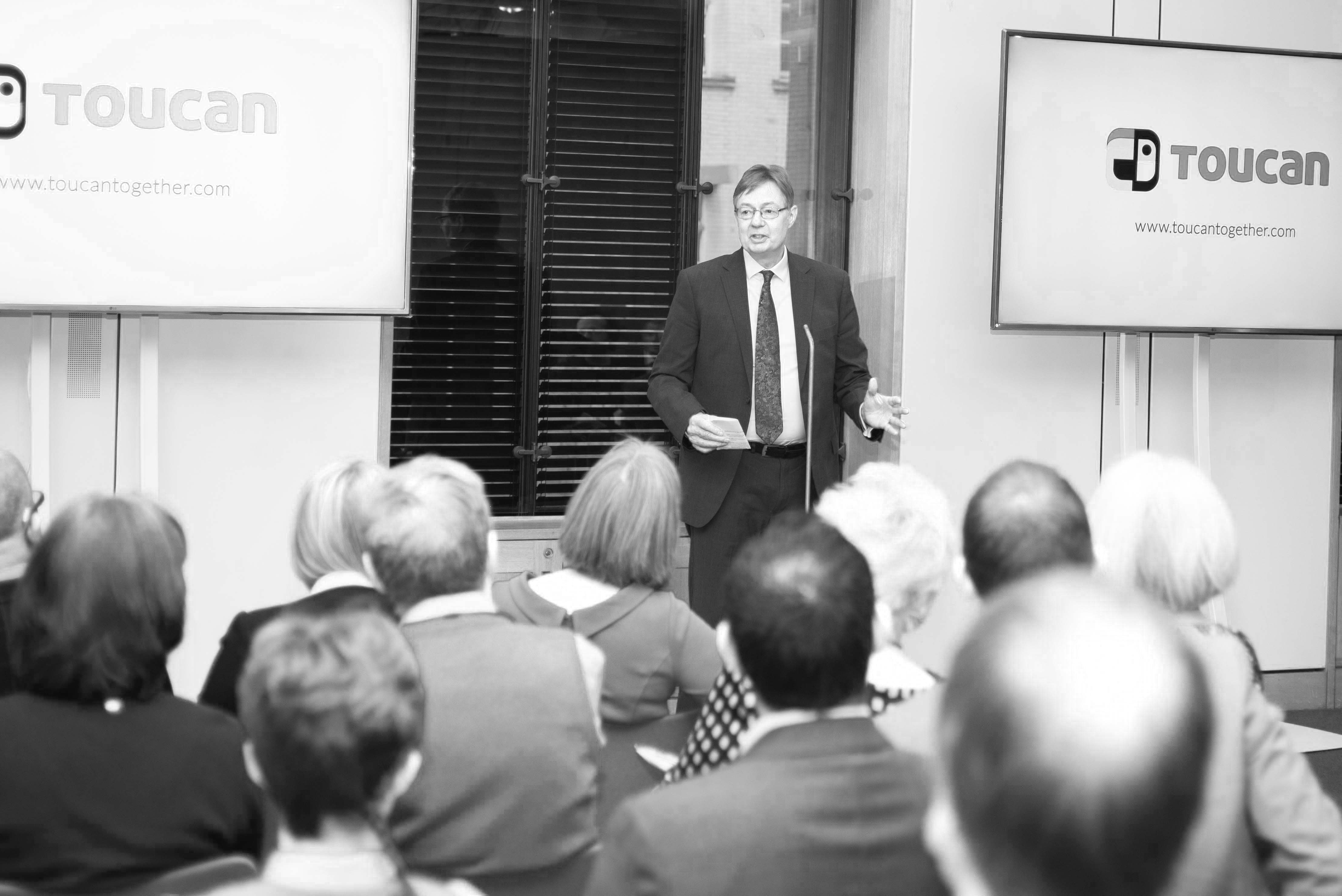 Toucan Together's Money module was launched in Westminster In January 2020 at an event hosted by Sir Gary Streeter MP.
Andrew Selous MP, Chair, All Party Parliamentary Group for supporting couple relationships and reducing interparental conflict, said:
"We know that relationship problems, often centring around arguments about money are a big issue for many people. The Toucan relation strengthening app, with input from CAP, one of the U.K.'s leading debt advice charities has great real life content and is free and easily accessible and I warmly recommend it to others."

We are FamilyLife
FamilyLife is part of Agape UK, a Christian charity, and we work to strengthen relationships and promote the importance of marriage and family life, to enhance the emotional and spiritual wellbeing of everyone in society.
We have developed Toucan Together as a free resource for those of all faiths and none to help couples strengthen their relationship. We've brought together 20+ years experience and scientific research to help couples develop life long relationship skills, to benefit themselves and any children they may have.