People have mixed feelings on winter. Some are still lamenting the end of summer while some others can't wait to get their cosy on. Whatever your feelings are, we've got some fun date ideas for you and your partner this wintery season that aren't just going out for dinner.
Indoor picnic.
See sparks fly when you light up your fireplace (or turn to YouTube's Fireplace substitute). Lay your cosiest blanket down, get the finger food plated, and picnic the night away with the one you love. If you're feeling festive you can also combine a picnic date with…
Christmas movie night.
Surprise your partner with their favourite Christmas movie, extra points for watching inside a blanket fort. Reminisce on what Christmas was like as kids and ask each other what your favourite Christmas traditions are now that you're adults.
Dinner Party.
Who says dates can't include friends? Throw a Christmas dinner party for some of your most enjoyable friends. Concoct a signature cocktail/​mocktail together, encourage each other's culinary efforts and enjoy working as a team with your partner all in the name of festive fun.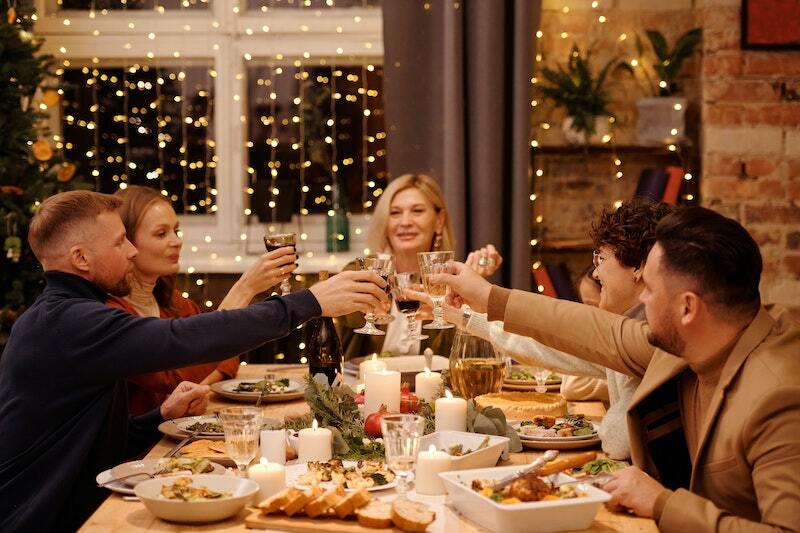 Great Winter Bake Off.
A little healthy competition between lovers can make for a fun night. Each get a gingerbread house and decorate it individually. Choose your own way of judging, it could be originality, whimsy or simple Christmas cheer, tally up your votes and see who scores highest. This is really a win-win date because either way you get to eat icing. *If things go awry, we've got you. Toucan's conflict module is on the app now!
Volunteer together.
The winter period is a time of giving and what's a better gift than your time? Volunteering can help you explore your shared values and helping those less fortunate can foster gratitude and closeness as a couple. One quick google can open the door to opportunities near you.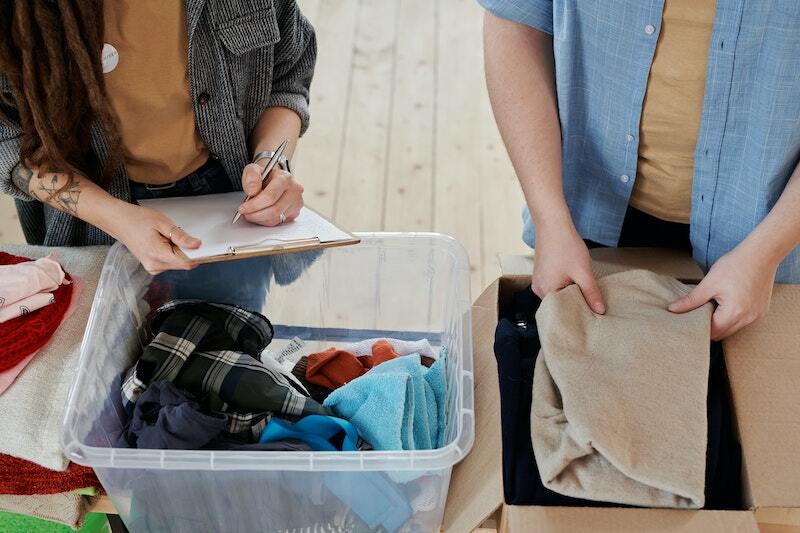 Indoor sports.
Work off some of that eggnog and mince pies with an active date. Rock climbing, crazy golf, shuffle board or a trampoline park are all indoors and are bound to get that blood pumping, just remember to save some energy for when you get home.
Christmas light drive.
Perhaps you want something a little less active. Flask up some hot chocolate and seek out the best Christmas lights around with the one who lights up your life by your side.
Games night.
Escape the cold by staying indoors. Go big with an escape room, building those teamworks skills, relive the 90's with a Mario party, or dust off a board game or two and play the night away. Netflix will be there tomorrow, have fun tonight.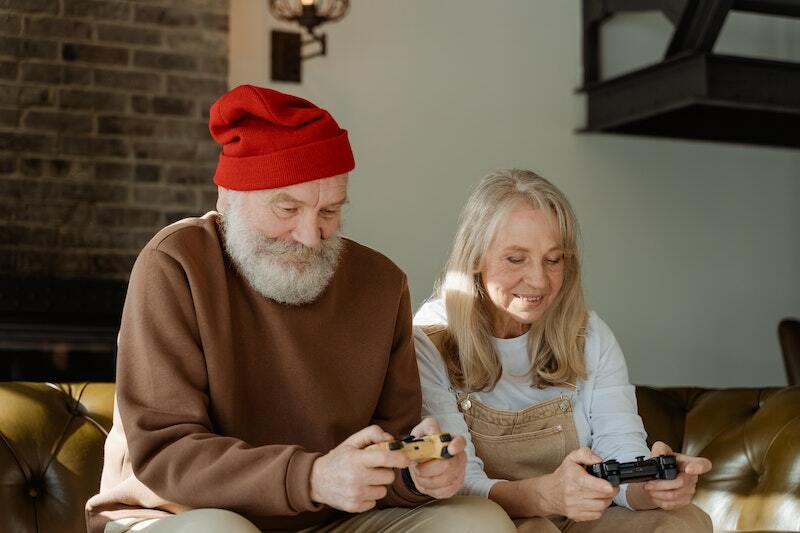 A bundled up day out.
If the cold doesn't bother you anyway, get outside together. Head to a Christmas market, go for a brisk walk or be tourists in your own town. Check out atlasobscura​.com for bizarre wonders near you.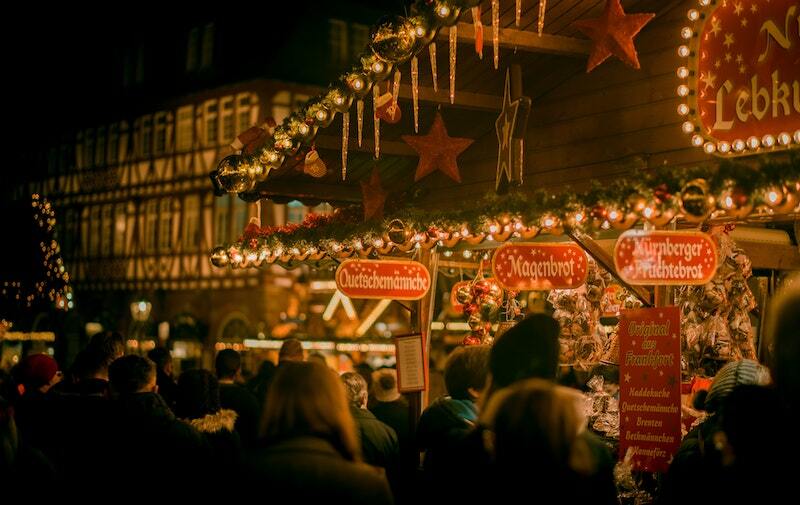 Go to the theatre/​cinema.
A classic for a reason. Whether it's the nutcracker ballet or the latest blockbuster, it's always fun to be entertained. Whatever you fancy, take the one you fancy along for a fun night on the town.
Bonus! — New Year Date ideas:
Learn something new.
Take a pottery class, watch a wine tasting video together, try out an ambitious recipe, do that thing you've always wanted to do and bring your partner along for the ride. Then do theirs.
Powerpoint presentation date.
You and your partner each pick a subject to do a 5 minute powerpoint presentation to each other. It can be as obscure or specific as you want but the only rule is DO NOT tell your partner what you're presentation will be about. If you're looking for inspiration, think about some of your favourite things. Outdoor enthusiasts may want to rank the best places for hiking, historians could chart the royal family tree, pop culture enthusiasts could explain why Taylor Swift rules the world. Whatever interests you, share it with your partner and have fun learning and laughing.
.….
Going on regular dates will surely make you #relationshipgoals. Toucan Together empowers you as a couple to set Relationship Goals together to strengthen and grow your relationship. Get started by taking the​'Pulse' of your relationship with our short research-based quiz and see the health of your relationship across seven key indicators. GET STARTED NOW | LOG IN