5

apps to help you connect with your partner and relieve lockdown boredom!
We've all lost count of the number of weeks that we've been trying to make an indoor life interesting. It's totally understandable if you've settled into some kind of routine that I guess could be called living, but is really just getting on with life until we can start doing the things we all enjoy again.
These five apps won't somehow make lockdown living as fun as real life, but you've clicked on this for a reason so clearly, like me, you need anything to stay entertained right now!
The app for two-player games: 2 player games: the Challenge
There's nothing like a bit of competitive spirit to make you forget all about the outside world, right? This app allows for two players on one mobile screen and you can choose from ping pong, pool, penalty shoot out and more. How challenging the games are will probably depend on the size of both of your fingers compared to your phone screen….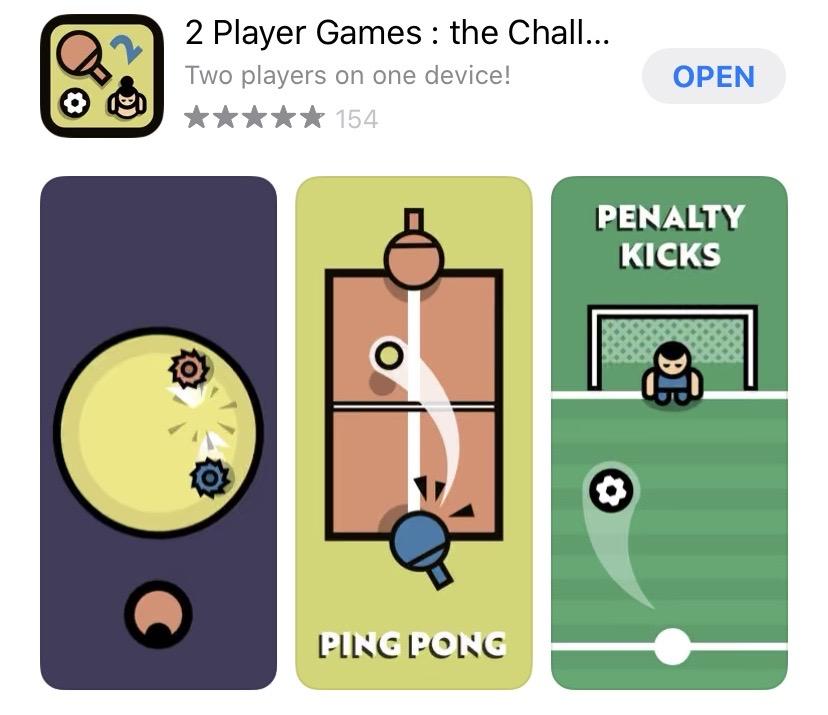 The app for double dates: HouseParty
Yes you probably downloaded it with all the rest of us at the beginning of lockdown, but when was the last time you opened it up? There have been some significant edits to the video calling app since its first release, so it's definitely worth checking out again. Organise a double date with another couple and challenge each other to some of the new games!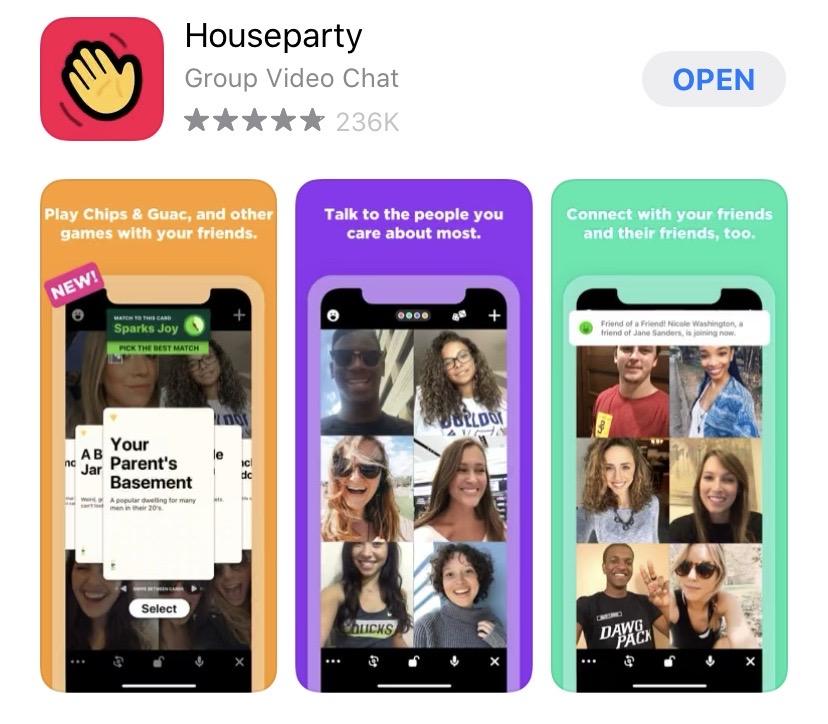 The app for date night: Tasty
If you are anything like me and my partner then food would have been a big part of any date nights you would have pre-lockdown. Take a break from the pesto pasta and Deliveroo routine you've established (just us?!) and cook together. Take turns choosing the recipe and actually set the table for once — a dinner with no screens? Revolutionary… ;)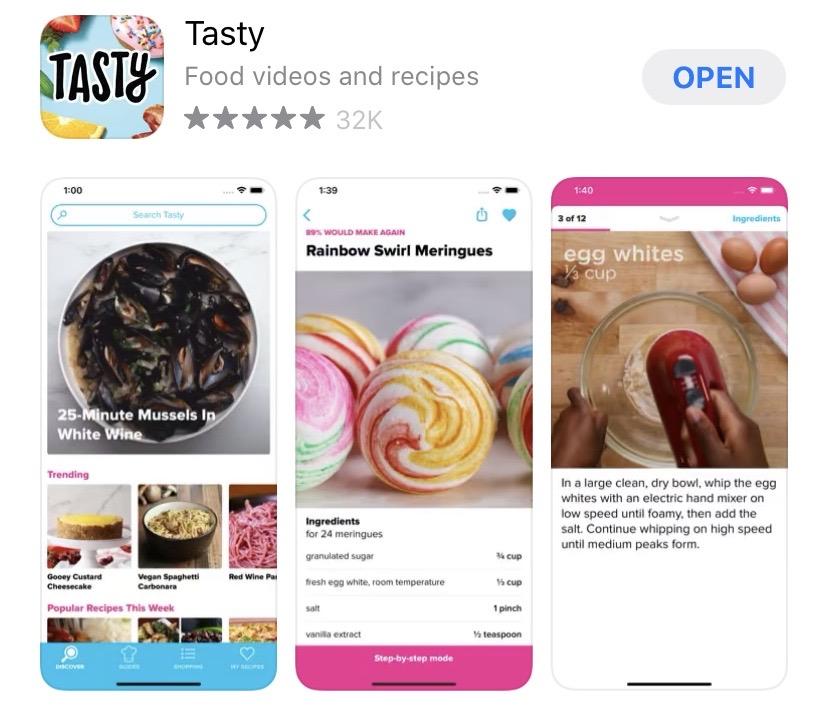 The app for escapism: The Sims Mobile
Relieve your teenage years and get reacquainted with the Sims. Wish you and your partner could go do some of the things you took for granted before March? I don't think it's weird to recreate yourselves in Sims and go clubbing together. Just don't burn your fake house down…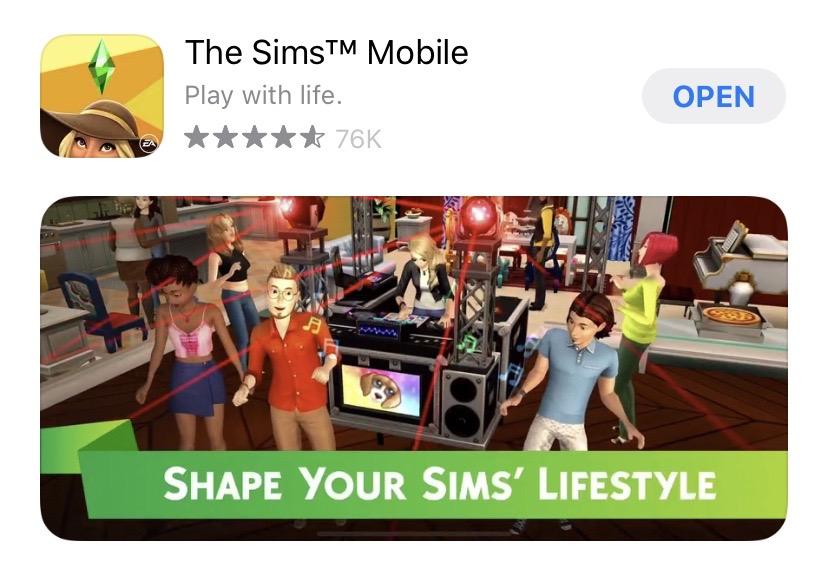 The app for your relationship: Toucan
Whether you've been cooped up together since the beginning of lockdown, or you're not self isolating with each other during this time, our relationships are a big factor in our wellbeing at the moment. Your partner can be a source of comfort, fun and connection during this time and I'm sure there have been difficult times too! Toucan can help you deepen your relationship, work out those difficulties and continue to get to know each other better.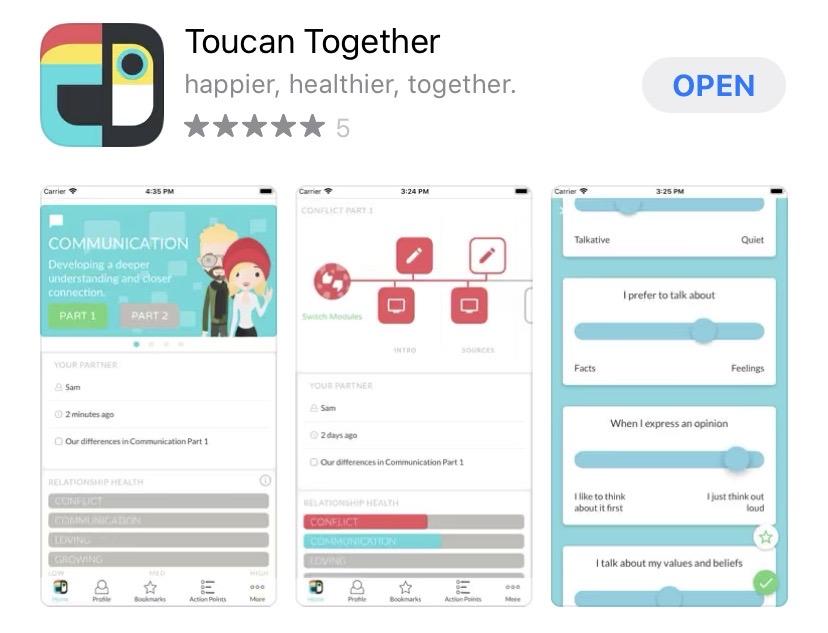 Let us know if you give any of these apps a go, or if you have any other suggestions! We'd love to hear from you.


Download Toucan Today
Toucan helps you make the most of those spare moments in your day to start investing in your relationship.
Sign up for free