The COVID pandemic and lockdown have challenged us in every way – and for many with children, not more so than in the area of parenting. Whilst sharing the responsibility of raising a child can be wonderful, it brings challenges with it – from arguments over parenting styles to who is responsible for what, and this can add strain to the couple relationship. Lockdown has brought additional pressures that have challenged my husband and I as parents and in our relationship. As the months have gone by, like all parents, we have learnt to adapt to lockdown life. Looking back, however hard it has been, I feel we have come to understand what really matters in parenting, have added some ​'tools' to our belts and strengthened our relationship! Here are a few tips and truths we've learnt about parenting during lockdown, and a few pointers for parenting together that have helped us stay strong as a couple:
1

. A child's greatest need is for love and attention

We know this, yet adverts and social pressure (and our kids themselves) will make us think it's toys and expensive outings that children need. The truth of this hit me a few months ago though. I was unwell – my little one, Joel, was playing away with his trains on the living room floor — and I was very low on energy. I was just watching him play and commenting on what he was doing and noticed how much he seemed to be enjoying this. Maybe he liked the fact I was not ''interfering'' with his game and trying to make it educational, but I think mainly he enjoyed the pure attention he was getting and the fact that I wasn't going to shoot off to tidy up the kitchen anytime soon.

It's been said that children spell ​"love" T‑I-M‑E, so when mum and dad are giving their child their full attention the child feels very loved.
2

. Spend the first portion of time with your child

Lockdown has brought our work lives and home lives together and we have had to put parenting to the side a lot more frequently due to this. Although Joel is at the childminders during my working hours, like any person who works from home I find myself at my laptop at other times — when Joel is with me. All I can say is giving your child the first portion of your time seems to work well. I have heard it said that giving the first two minutes to your child as soon as you/​they arrive home seems to have the greatest impact – rather than more time later. I try to respond to Joel the first time he asks and then, if need be, tell him I am busy – this way he knows he is my priority.
It's been said that children spell ​

"

love" T‑I-M‑E, so when mum and dad are giving their child their full attention the child feels very loved.

3

. Physical affection and eye contact

Now more than ever our children need affection and connection. Children need hugs, an arm around the shoulder and kisses on a regular basis. All these actions will fill up their love and attention ''tank'' immensely. We try to get as much smiling eye contact in as we can with Joel too – I can literally see his countenance change if we have a few exchanges like this and it avoids misbehaving to get attention big-time!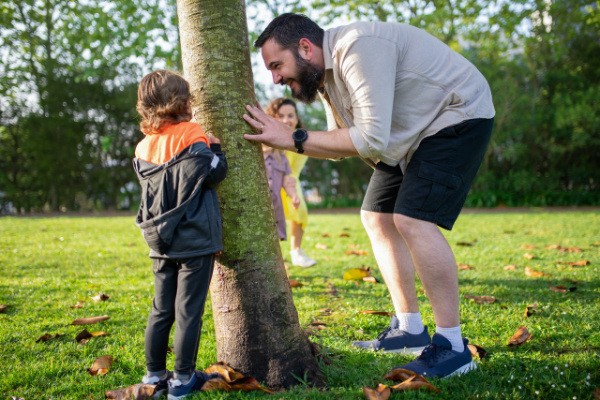 4

. Act like you are having fun and be positive!

Excitement breeds excitement- if you are positive and energised about an activity it will rub off on your child – no matter how simple or mundane the game seems (or how stressed or tired you are!) I noticed it is not so much what activity you do but the attitude you have whilst doing it and again the love and affection that you show your child during this time.
5

. Be child-led

How many times have you bought a new toy, or set up a game for your child that you think they will love only for them to get engrossed in playing with the toys packaging or to create a totally different game using just one or two parts of the new toy? Its ok- just go with it, if they are happy and enjoying themselves you have reached your goal. Whilst this may not be the case if your activity was educational, you would be better off allowing your child to fulfil their cardboard-shredding desires before coming in with your agenda. There are often ways to subtly introduce learning into your child's newly invented game or distract them into your learning after a while.
6

. Be sensible over conventional

Take stock of what you struggle with and what works well, and do not be afraid to break out of the mould to make lockdown parenting easier. For example, Joel loves taking a bath and will happily stay in for up to an hour. The evenings can be challenging as my husband works until 8.30pm so I do the meals, cleaning up and bedtime routine alone. I recently decided to bath Joel earlier in the day – this way he enjoys a longer bath time, it's more fun as its not time-bound, and evenings are less rushed. Are there ways you have not thought of because they are unconventional – what could you change to make things easier?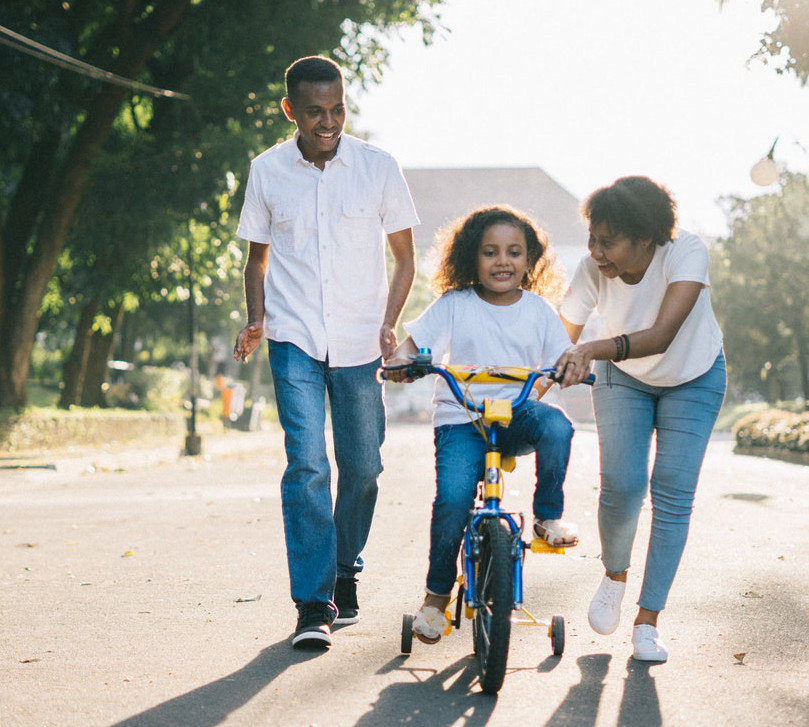 7

. Seek support

Get friends who are great with kids to Zoom-sit your child whilst you focus on getting things done. My friend ''Zoom-sat'' Joel the other day and I realised how quickly I got the cooking done and how relaxed an experience it was. The very next day Joel announced that he would be seeing ''Aunty Elizabeth'' again today – so he obviously had a great time too! Being able to form a childcare bubble with my mum more recently has been a huge help – so much so life seems very difficult once she has gone!
8

. Stay strong as a couple

A key ingredient to good parenting is a healthy couple relationship – in this you model love and create a safe and nurturing environment for your child. An important key to staying strong as a ​'parenting-team' is communicating your concerns. Try not to let issues bottle up — talk to your partner about them. You may be able to change how you parent or divide responsibilities. Even if there is no solution – for example where it's not possible to change duties due to you or your partner being the primary care-giver, talking about it is still a healthy thing to do and will bring you closer together.

Are you being too hard on yourself/​your partner/​child – are your expectations just not realistic – particularly at this time? No parent or child is perfect – be careful to pick your battles, if a child is confronted on every area of misbehaviour, they are going to be exhausted and dis-heartened. Are you and your partner spending quality time together as a couple? This is so important – happy children are those with happy parents.

You may think you do not have enough time but just an hour or even half hour of down-time together can help you feel reconnected. Remember – whilst it may be easier to veg-out in front of the TV at the end of a long day spending quality time together sharing your thoughts and feelings will be way more beneficial – to you, and in turn, your child(ren). Try to keep the conversation on an enjoyable topic but be honest if there are things on your heart.

Parenting issues can be one of the main reasons for conflict between parents. Toucan Together's Communication and Conflict Modules gives you skills and tools to help you grow and strengthen your relationship. If you feel you need professional support to work through these – or any relationship issues – please do contact Marriage Care about our relationship support services.

Coming out of lockdown I feel my husband and I are stronger as parents and I do not know if we would have discovered what we have were it not for the pandemic. Our hope is that we will remember what we have learned and take that with us as we return to ''normal''. And we would say to all parents: don't forget that what you have right there at home — cost free — is what your children really need: your love and your attention.


.….

Toucan Together can help you improve many aspects of your relationship: discover deeper ways to communicate; find positive approaches for resolving arguments; learn to speak each other's Love Languages®️; build friendship, intimacy and a great sex-life. Get started by taking the​'Pulse' of your relationship with our short research-based quiz and see the health of your relationship across seven key indicators. GET STARTED NOW | LOG IN